A question we get asked often at Juvaly is: why fullerene?
Amongst all of the amazing ingredients being used in skincare today, some of the most popular staples you'll often see are antioxidants like Vitamin C, Vitamin D, and Vitamin A (also commonly known as retinol).
While there's no denying that A, C, and D, are excellent and effective ingredients, Juvaly has opted to go with a lesser known – but no less powerfully potent – antioxidant in the form of fullerene. In case you're curious about the difference between fullerene and the other available options, here's how it breaks down: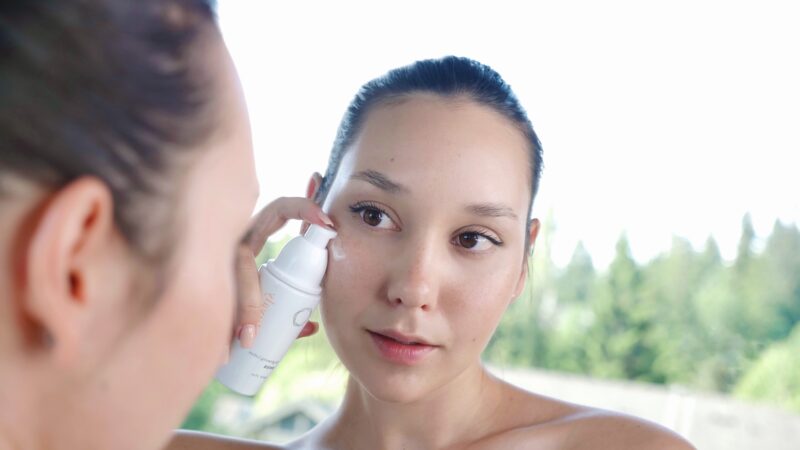 Vitamin A – Most often used in skincare formulas in retinol form, Vitamin A is considered one of the best for keeping your skin youthful, due to its ability to stimulate cellular turnover and keep signs of aging – such as fine lines and wrinkles – in check. It's known for having a small molecular weight that quickly gets to work within the epidermis. However, one disadvantage to Vitamin A is that many of its iterations can be rather aggressive and easy to overdo, causing irritation in the skin.
The advantage that fullerene has over Vitamin A is that it is similarly nano sized and able to easily penetrate deep into the skin, without causing many of the side effects or reactions produced by Vitamin A. In other words, more skin types are able to tolerate fullerene, while still receiving a similar antioxidant benefit.
Vitamin C – Perhaps the most touted ingredient for a healthy complexion, it's no secret that Vitamin C has many proven skin benefits. It's great for brightening dull skin, stimulating collagen production, and improving skin immunity for fighting off issues like acne and hyperpigmentation. Unfortunately, despite its popularity and proven perks, Vitamin C can actually be very temperamental to work with. Because it can be hard to keep stable, many brands that formulate with C end up compromising either its ingredient efficacy, shelf life, or both.
Fullerene, on the other hand, tends to be much more reliable in this capacity. In addition to being even more potent than Vitamin C, fullerene is better able to maintain its full integrity and stability for months at a time, even after a product has been opened.
Vitamin D – In recent years, Vitamin D has been appearing in more skincare, and with good reason. Experts cite it as an effective ingredient with anti-inflammatory benefits as well as potential to protect the skin against UV and other environmental damage. That said, Vitamin D has its drawbacks. As a fat-soluble vitamin, it is often featured in oil-based products, which may not work for all skin types or be the best choice for acne prone skin.
For this reason, we love that fullerene is much more versatile. It can be included in just about any type of formula and works well with all skin types. Not to mention, as free radical scavengers go, fullerene is one of the absolute best, meaning you'll get the same level of protection against oxidative stress and free radical damage.
Other Important Things to Know
So are there any ways in which fullerene falls short? Looking at the bigger picture, it is worth noting that fullerene isn't able to adequately moisturize the skin on its own. For this reason, all of Juvaly's formulas pair fullerene with moisturizing agents like jojoba, shea butter, and snow fungus, for a more holistic approach.
The other good news is that if you love your Vitamin A, C, or D, you can still supplement your favorite Juvaly products with other antioxidant formulas. Fullerene is a very amenable ingredient that combines well with others, so you can customize your routine however you like, without compromising results.
Get to know Juvaly's Fullerene Collection now.